A while back I was making gumbo, and I took a bunch of pics with the intention of making a twitter thread about the process, but you know, I'm tired of sending content down the memory hole, so I'm putting it here to languish forever. I didn't include a recipe, because I don't have one. I was just… taught.
Gumbo isn't hard especially, it's just labor-intensive. I start the roux first — roughly 1 cup vegetable oil & 1 cup flour. I cook this over a medium high heat & stir semi-constantly. You can burn it if you stop stirring long enough, so I make sure I'm ready to stay in the kitchen for the duration. You do want it very dark brown – they say (whoever they are) that it should be the color of an old copper penny.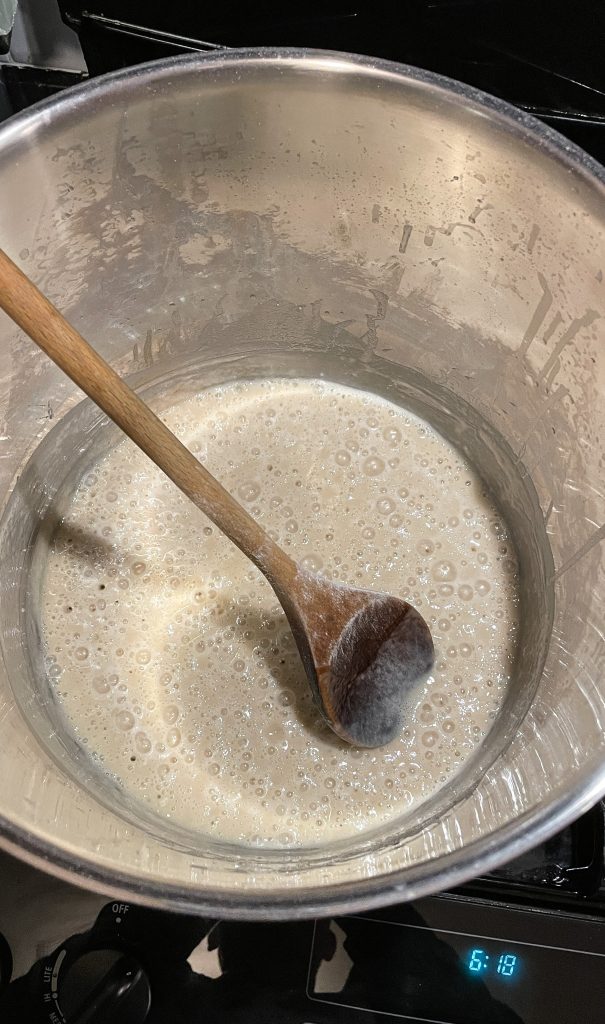 At first inception, it's just bubbly and off-white. I use a stainless steel pan with a pretty thick bottom – I threw down at the Le Creuset outlet store a few years back. The thick bottom helps distribute heat more evenly and it's less apt to burn. Stir!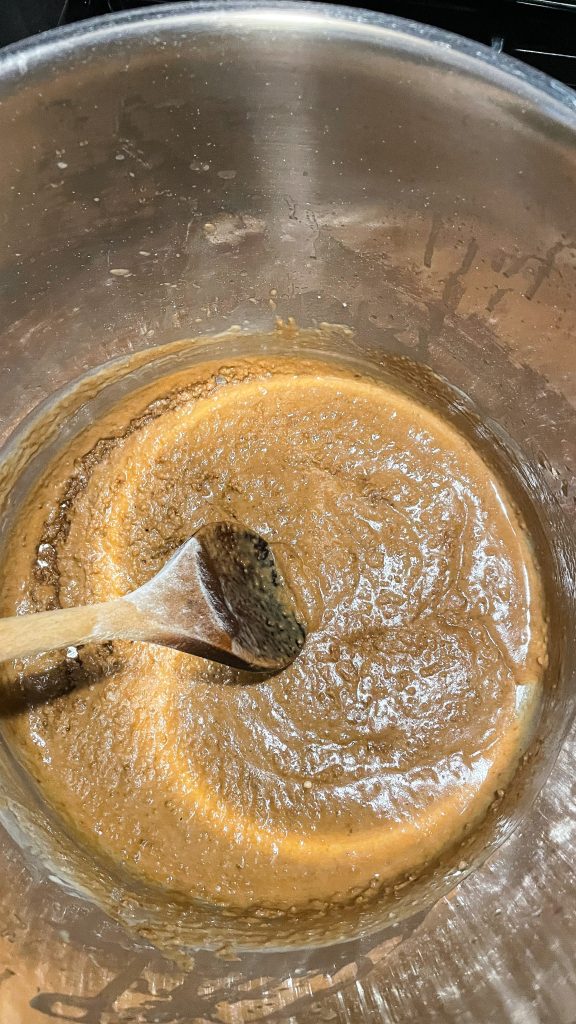 Here it is midway through the process, maybe the 10-15 minute mark. It's thickening up and starting to turn brown. At this stage, I am chopping a few veggies, then stirring, chopping a few veggies and stirring some more.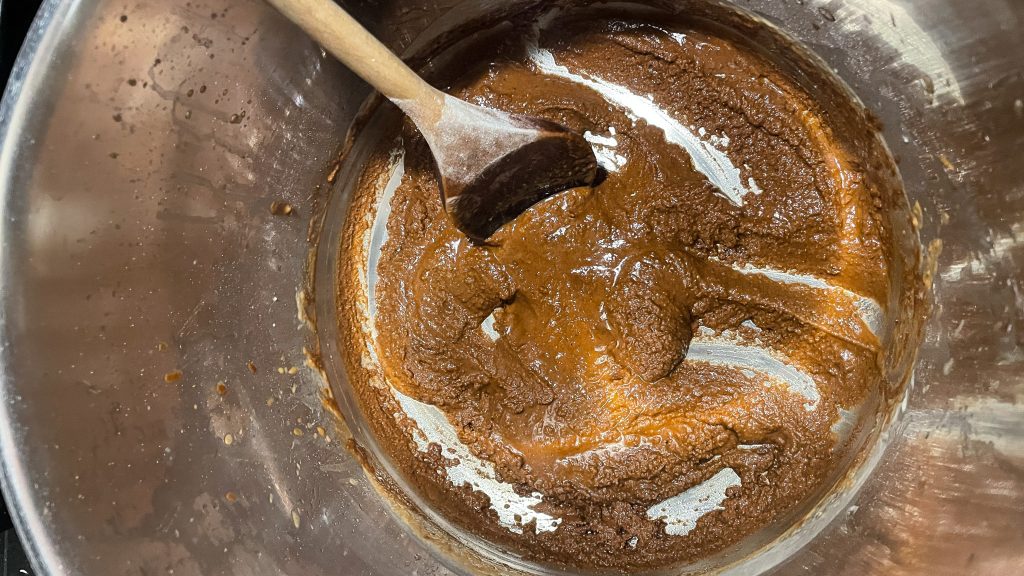 The roux in its final state, probably about the 30-minute mark. I imagine I could go a bit darker, but I lose my nerve.
I have chopped while stirring, a cup of yellow onion, a cup of celery and a cup of green bell pepper to be stirred into the roux. as well as about 2 cups of okra to be added later, with the meat.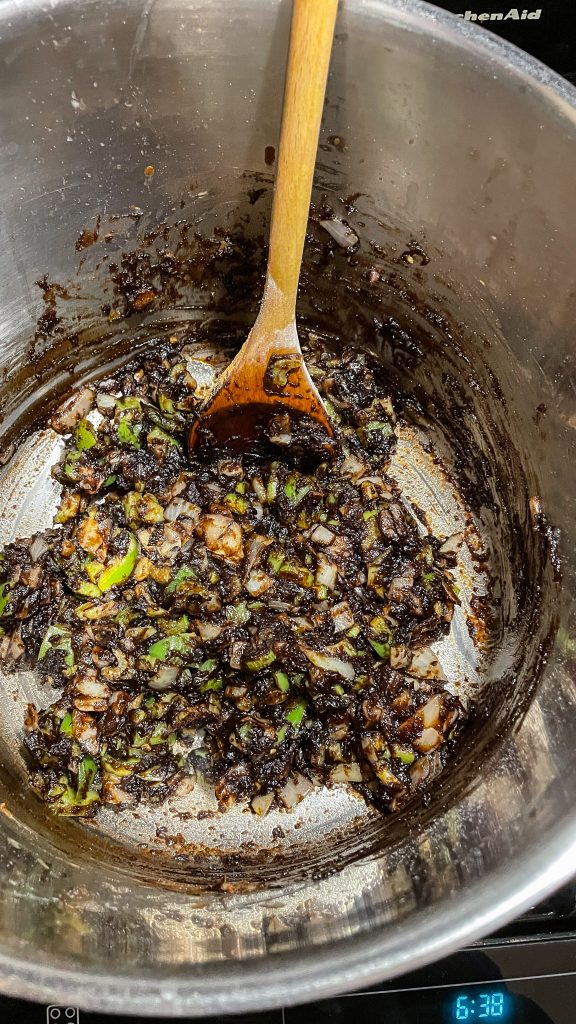 And now, the magic happens! As soon as the roux is brown enough, add the onions, celery and bell pepper. The roux will still be very hot and the veggies will saute rapidly. The aroma at this moment is one of the finest smells I know. I bask in it a bit before proceeding.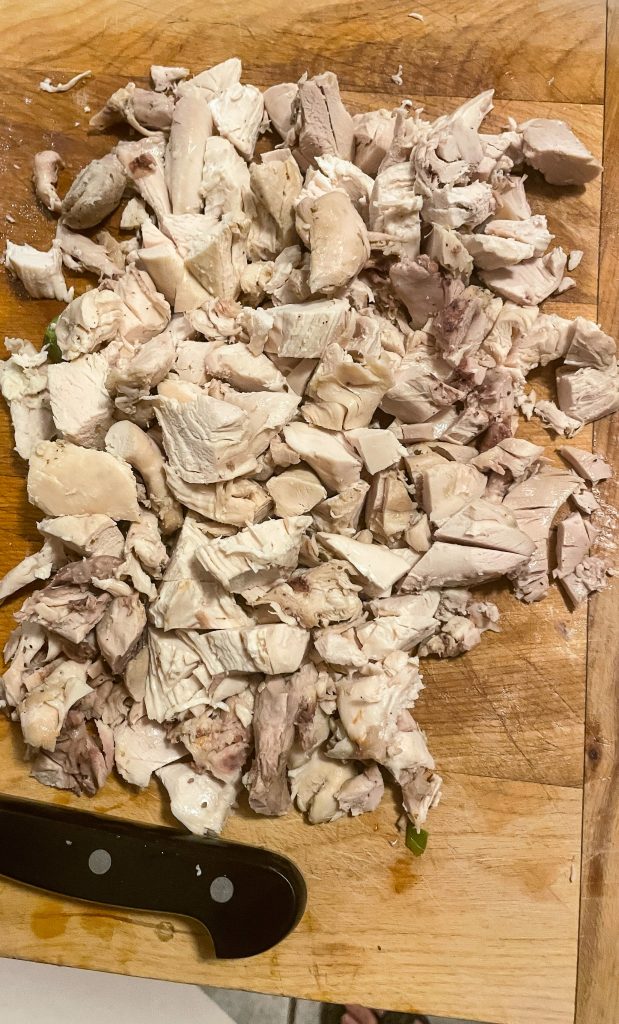 You're cruising from here on out. Let the roux and veggies cool a bit, then add about a quart of chicken stock, stir, add the chopped chicken, squeeze the andouille sausage out of its casing into small bite-sized lumps, add the okra and let it cook a while. Gumbo doesn't take a ton of seasoning – several bay leaves, a good bit of black pepper,and salt. From here, all you've got to do is let it simmer until everything is cooked together and it thickens up a bit.I'd guess anohter 30-40 minutes. If t doesn't thicken up enough with the vegetable oil roux for your taste, you could probably thicken it more with a bt of butter roux, but I've never found that necessary. The okra helps thicken it too.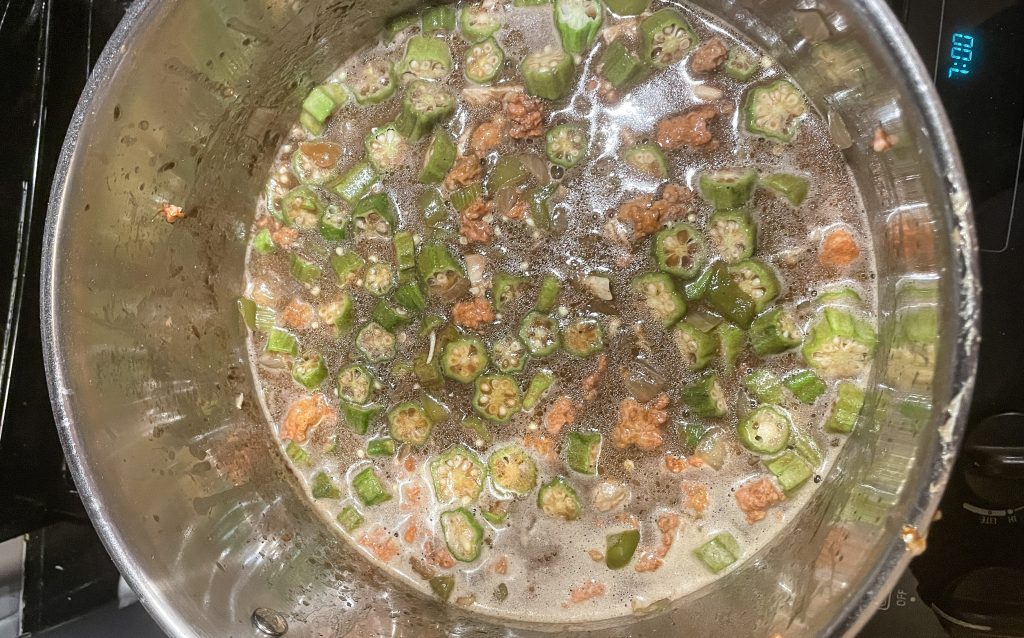 Serve over a bed of white rice, top with fresh green onions, preferably in a bright Fiestaware bowl on a vintage diner table, for maximum photographic effect.